Field Work Summer 2019 - Yasmina Choueiri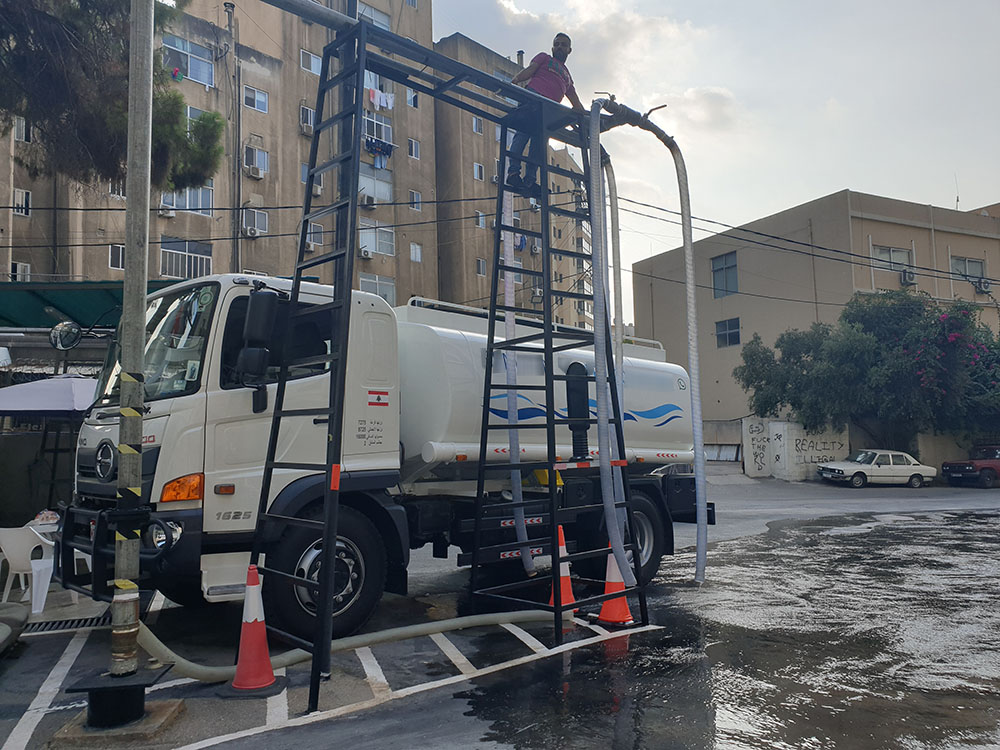 When communities have water shortages, they tend to develop alternative water systems to overcome these shortages. These systems can take different shapes and forms. To satisfy their freshwater needs, communities can directly pump water from wells, receive water that is delivered through water trucks, or collect rainwater in reservoirs and use them during the dry period. To satisfy their drinking water needs, communities often rely on bottled water, but only if they can afford it.
My research is using Beirut (Lebanon) as a case study to understand informal water systems by focusing mainly on the water that is delivered through trucks and bottles. My work is trying to understand this water system through two main objectives. First, it is investigating the organization of the water trucks to understand their relationships, the type and nature of their communication, and the drivers of their behavior. Second, it looks at the socio-economic and environmental impacts of both the trucks and bottles by focusing on their water-energy nexus and their affordability.
My summer fieldwork has been focused on the first objective of the research. The aim is to develop and map the entire network of water truck deliveries by roughly identifying all water trucking businesses that deliver water to Beirut.  My data collection consists of interviews with water truck business owners and related individuals.  I have developed an interview guide, which is divided into two main sections. The first one looks at the operation details including questions about the source and quality of the water, volume pumped per day, frequency and areas of distribution. The second section analyzes the social relation of the business owners by asking them which other trucking businesses they are in contact with, the type of their relations (collaborative, neutral or competitive), and the nature of their communication.
Data collection methods and sampling size: I am applying a snowball sampling process where I am only interviewing the water truck business owners that each interviewee is referring me to. In some cases, the interviewee shares a list of truck business owners that they are in contact with, but they may ask me to only contact a select few from the list, usually the ones who are their friends.
After four weeks in the field, I have been able to interview 15 water truck business owners and have identified around 65 total businesses that deliver water in Beirut.
Below are images showing water tankers operating around Beirut, Lebanon.